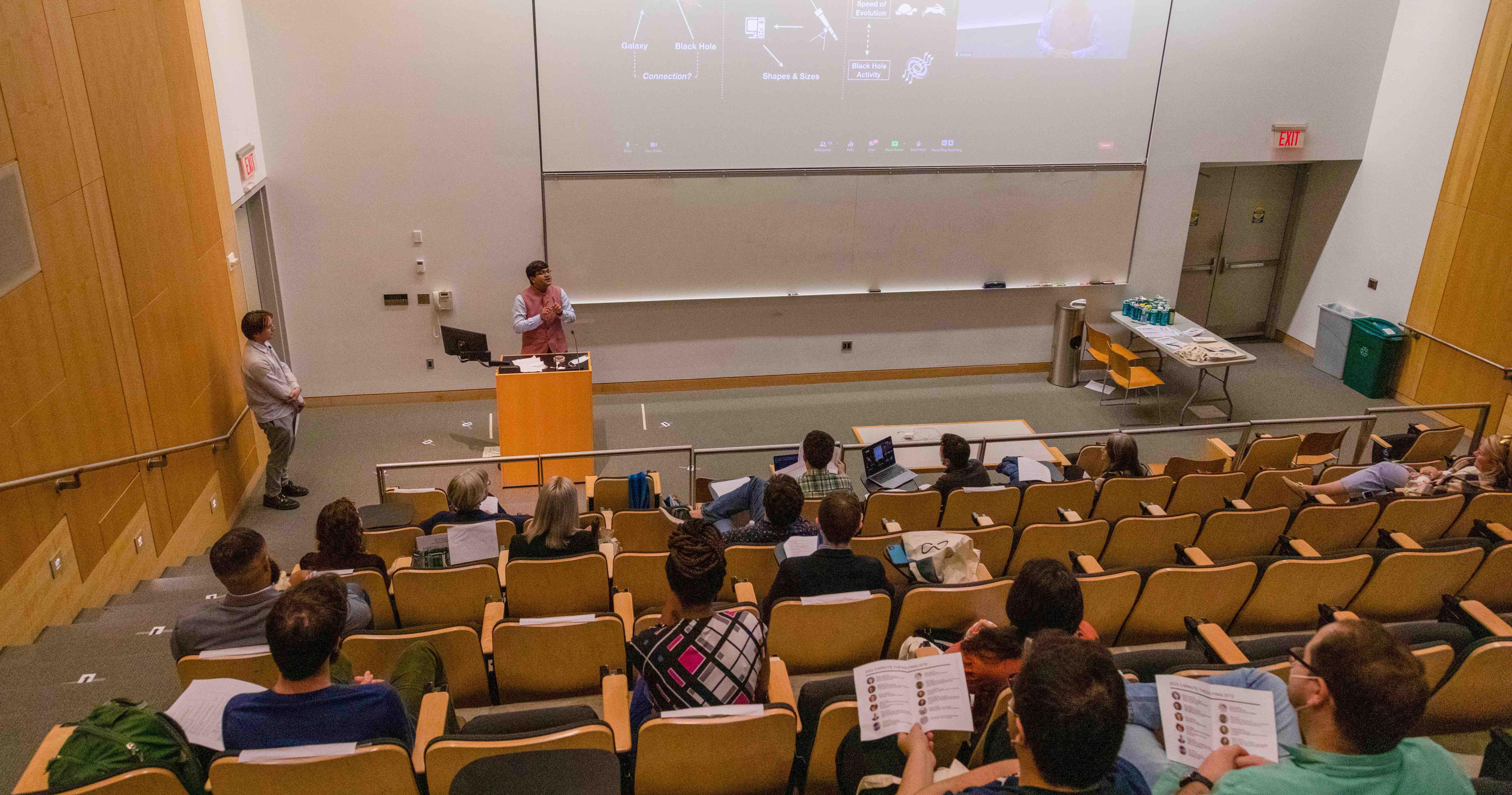 Image Credit: Yale GSAS & Harold Shapiro
During my entire childhood and early adult years spent in India, some of the most impactful decisions in my life were influenced by excellent teachers and mentors. My interest in computation techniques & astronomy were both driven by individuals and teachers, who acted as role-models for me.
Because of this lived experience, I have always believed very strongly that teachers and mentors can have a tremendous amount of real impact on the lives of their students. Driven by this firm conviction, I have passionately pursued every mentoring and teaching opportunity that I have got. You can use the buttons below to explore some of them!